New Script Fonts collection now available!
We just wrapped up another new commercial use font collection featuring cursive fonts as well as handwritten, script and fancy styles. All fonts include a 10 user royalty free license for any personal or business project, and can be installed and used on any Mac or Windows computer.
Click here to visit the Script Fonts page!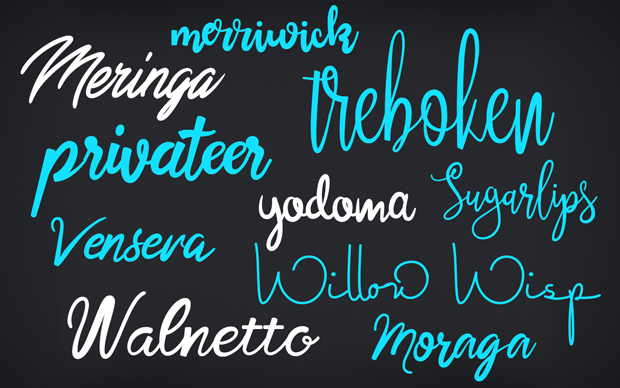 This collection of cursive, script and elegant styled fonts adds the perfect touch to party invitations, websites, advertisements, posters or any other design project. All fonts are in OpenType font format so they work on both Mac and PC. International character support (Western European) is standard for every font.
20 unique fonts
60 total royalty free, commercial use fonts (includes Bold, Italic and Regular styles)
All fonts in OpenType font format to use on both Mac and Windows
10 computer, royalty free license
Cross-platform compatible
Install and use in all applications that support fonts
Perfect for presentations, logos, business cards, invitations, websites, advertisements, brochures, holidays, weddings, application development and more