Best Free Fonts for Commercial Use
Writing is something people have done for a very long time. Over time, the way people write has evolved from handwritten letters to cursive/script, and eventually to a variety of other styles to fit different publishing requirements: from poster to comic to cursive to handwriting to futuristic, and whatever form was required.
As advertising and print publishing grew over a century ago, letterforms and typography continued to evolve onto plate form for newspapers and newsletters, posterboards, signboards and a slew of other mediums.
With the rise of the personal computer, fonts begin to emerge, allowing people to easily select a look to a document or text added to a graphic that would best represent what they were displaying. Many fonts would only include a personal license, allowing people to use these fonts on their own personal documents but not for anything that would generate revenue or profits. Anything for this purpose (i.e. advertising) would require people to purchase a commercial use license, allowing them to use a font for any purpose, business or personal.
In the past decade, the font industry has exploded with thousands of fonts. Many of these are free to download but still only include a personal use license so people cannot legally use them in for-profit projects like advertising and on websites and image banners.
Generally, if you want to use a font for commercial purposes you need to pay and download them from websites like Fonts.com. There are many free font websites like DaFont.com and 1001 Free Fonts, but the fonts on these are usually only for personal use.
Now, don't get us wrong. Free fonts from many free font websites are more than adequate for your personal needs: creating invitations, posters, personal blog post images, etc. Pretty much anything that doesn't make you any money from using them. And, that's great! By all means there are 1000s of fonts out there that are perfect for these situations.
BUT, if you are using any fonts for your own personal business (for websites, advertisements, image banners, printed material for your business, etc.), you need to make sure you play it safe and buy the license to the font you want to use. In most cases, a license for a single font isn't too expensive…anywhere from a few dollars to a hundred dollars. Which is way cheaper than the legal costs that may occur if you try and use someone's font without their permission or a commercial license that allows you to do so. Aside from the legal costs, if you already have a lot of printed material with that font, then you will be required to trash it all with a "cease and desist."
So, play it safe, and be fair with font developer's hard work.
Pay for what you want to use commercially.
Make sure when you download a font from a free font website you only download fonts that include a commercial use license, and keep that license with the original font file you downloaded.
You can also download the Free Fonts collection from the MacAppware website. We collaborated with some of the top free font designers to put their fonts into a single free font bundle that includes a commercial use license for a single user. Although these fonts are available on the MacAppware website, they are given in a simple zip folder that allows any person using a Windows or Mac computer to open and install them.
Here are some examples: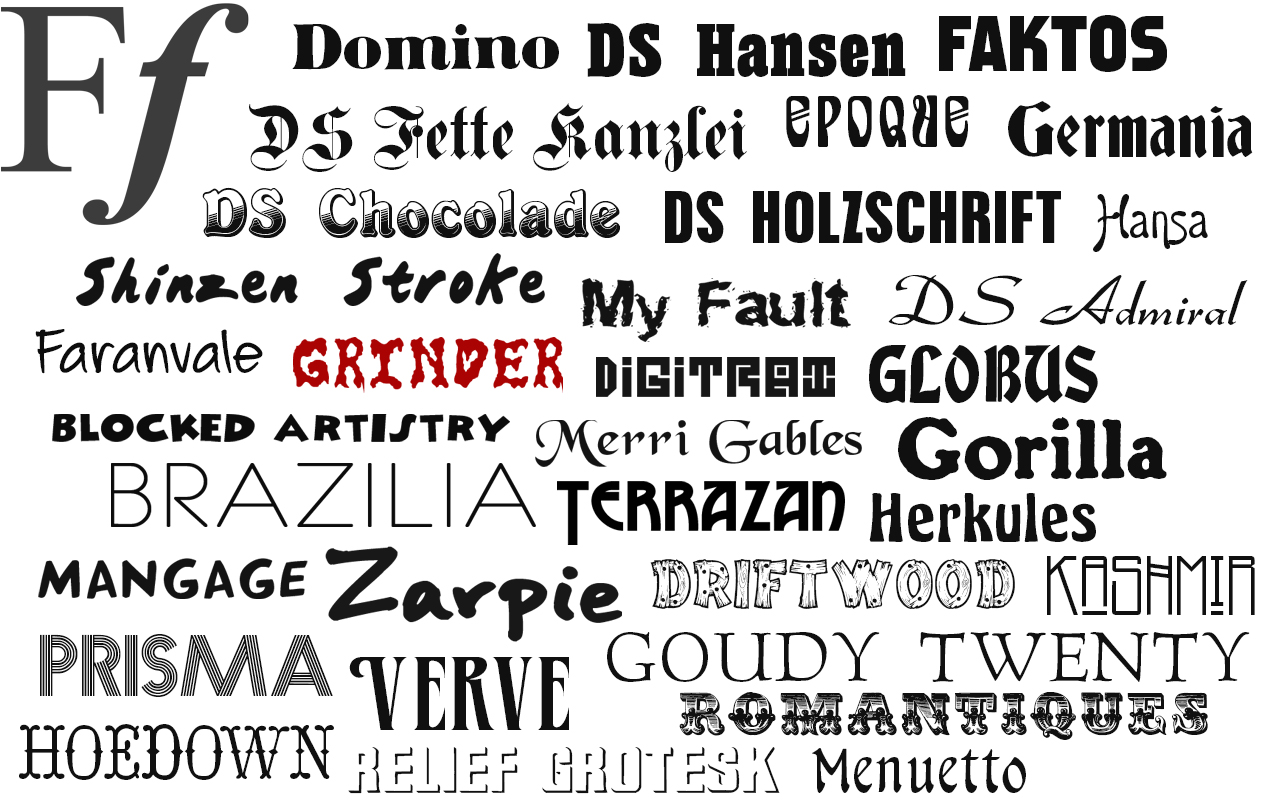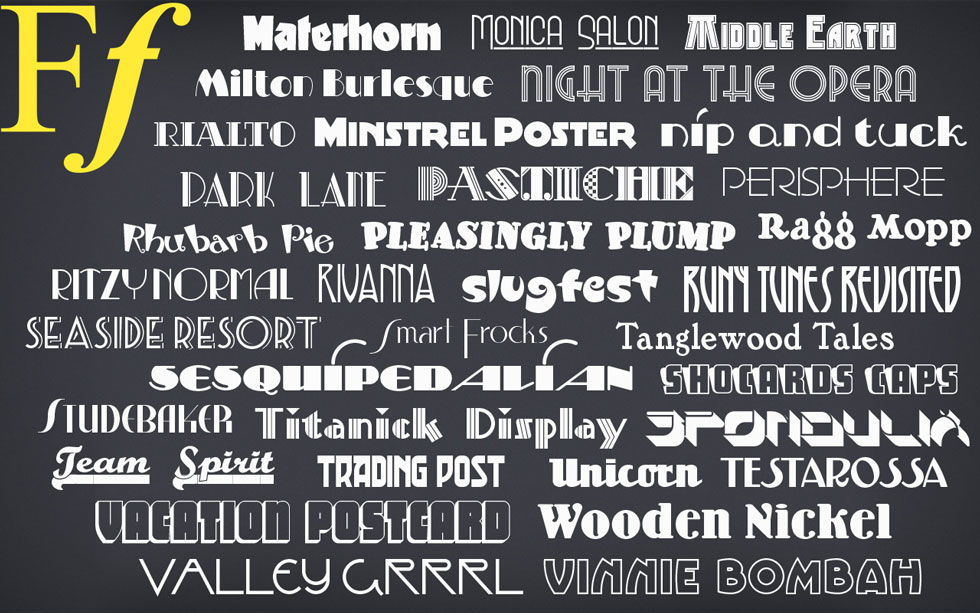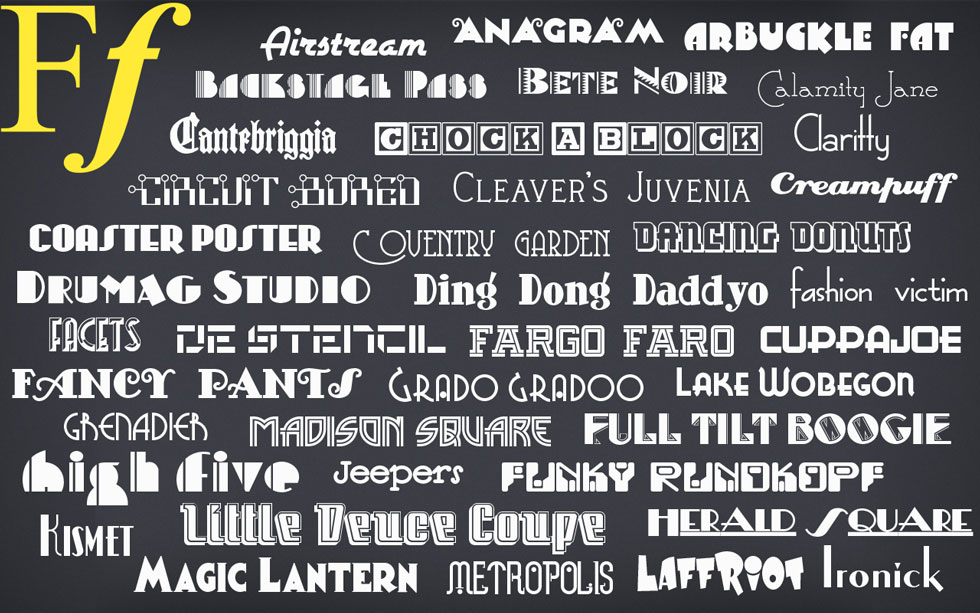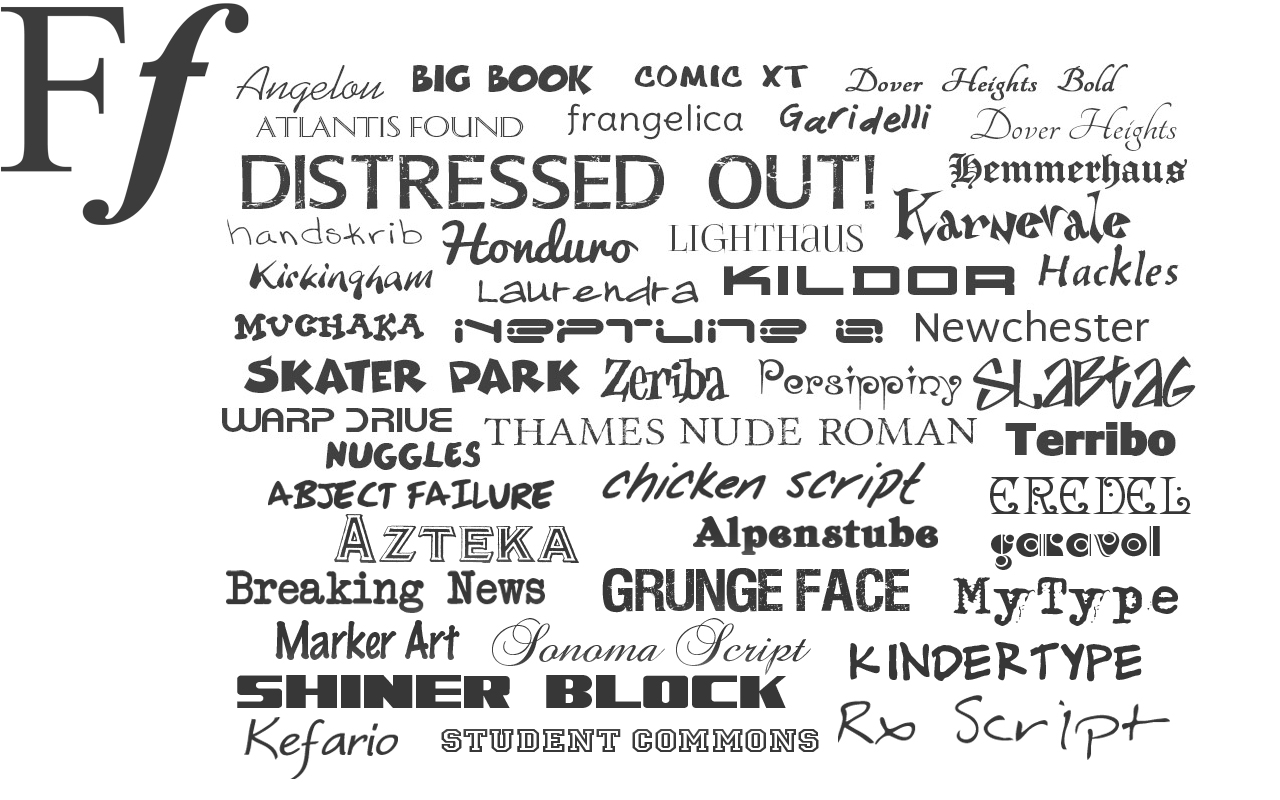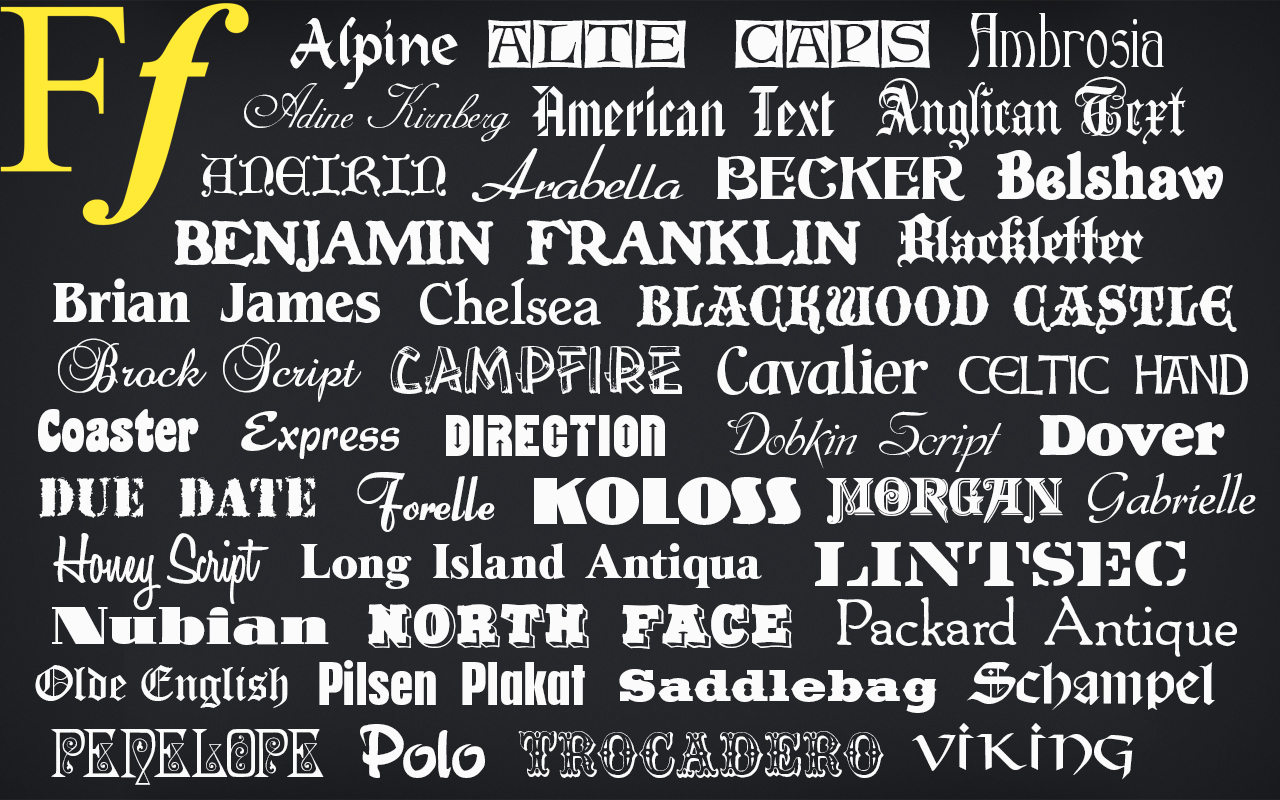 Currently there are over 600 free commercial use fonts in our Free Fonts collection.
You can download for a zip folder of all fonts for either Windows or Mac here:
https://macappware.com/software/free-fonts/
If you are a Mac user you can also just download directly from the Mac App Store here:
https://apps.apple.com/us/app/550-royalty-free-fonts/id647697434
If you have any questions about commercial use fonts, let us know! You can also browse through our other blog posts to find additional free font collections for commercial use (Celtic, Valentine's, Halloween, Christmas).
Have a great time designing!