Free Halloween Fonts collection now available here
For years we kept our free Halloween Fonts collection available exclusively on the Mac App Store, updating it each Halloween season with new fonts. This is great if you are a Mac user, but many of our customers work on a PC. So, we are happy to add the free Halloween Fonts to the MacAppware website.
Click here to download the Halloween Fonts collection!
Need to scare up some new fonts? Dig your claws into some creepily creative font styles that make any Halloween-inspired project a hit!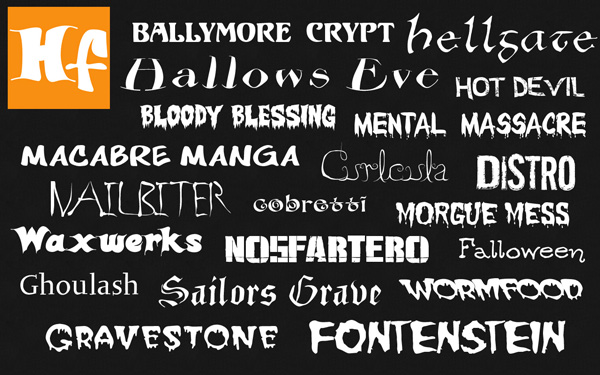 This commercial use font collection includes 45 original fonts in OpenType font format, and can be used for any personal AND business project. International character support is NOT standard for every font but is available for many of them.
45 free fonts, with more to come
All royalty free fonts in OpenType font format
Commercial use license
Cross-platform compatible
Install and use in all applications that support fonts
Spooky, scary, degraded, distressed, gothic, undead, dripping, and other creepy styles
Perfect for invitations, party signs, banners, websites, advertisements, brochures, holiday cards, classrooms, and more